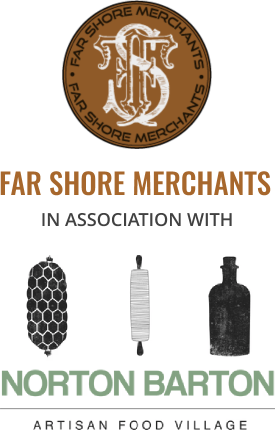 Windsong White Rum
Product information
We proudly produce a range of rums for Doug and Terry at Farshore Merchants, based on the Isle of Man. 
Their range of rums are available at a via a number of stockists but can also be pruchased direct from our distillery below.
You can find out more about out Doug and Terry and Farshore Merchants here: https://farshoremerchants.com
The below description is taken from Farshores website:
WINDSONG BACKSTORY
If you believe Manx folklore, the sleepy waters of Bulgham Bay were home to the Mermaid of Gon-ny-Ooyl. Legend has it that the mermaid bestowed luck on a local fisherman and his family in exchange for apples – or 'land eggs'. As age took hold of the fisherman, his voyages lessened, and the family's luck waned. The mermaid then appeared to the son asking after his father, and upon hearing this, the old man urged his son to take an offering of apples to restore their good fortune.

The son's infatuation with the mermaid grew and made him idle. To free himself from his burgeoning obsession, he set sail for foreign seas, but not before planting an apple tree high on a cliff above the mermaid's haunt. The ripe fruit continued to drop to the waters below, preserving the family's luck in his absence. The mermaid could often be seen on the rocks singing sad songs of lost love, borne on the wind…

TASTING NOTES
Windsong white rum is clean, fresh, and fruity. It is ideally suited to cocktails and smooth enough to be enjoyed neat. A fruity, floral nose is followed by notes of lime, grass, and white chocolate, with a buttery finish and a hint of apple – our offering to the Mermaid of Gob-ny-Ooyl.

DISTILLER'S NOTES
Windsong white rum undergoes two distillation processes and is finished column style to around 90% ABV. This means that the finished product doesn't need to rest as long and makes for a cleaner, fresher, lighter rum.

Cornish spring water is then added slowly over several weeks until the bottling strength is reduced to 40% ABV.